Saturday, July 22, 2023
JEFFREY MORGANíS MEDIA BLACKOUT #898
JEFFREY MORGAN'S MEDIA BLACKOUT #898.584.217!
Dennis O'Neil & Curt Swan – DC Comics Classic Library: Superman — Kryptonite Nevermore (DC Comics) :: In 1971, definitive Supes artist Swan and definitive Green Lantern writer O'Neil teamed up to clean up a cluttered iconography by finally putting the kibosh on a multicolored crutch called Kryptonite. It's an exciting read that features Clark Kent during his TV reporter phase—a gig he definitely didn't dig, which only goes to show that even Superman once had a day job that really sucked.
FemBots – Calling Out (Weewerk) :: If Trent Reznor has formed the Velvet Underground, their first unbalanced album would've sounded just like this.
Harvey Kurtzman, Will Elder, Jack Davis, Al Jaffee, and Arnold Roth – Humbug (Fantagraphics Books) :: After they definitively defined satire for Bill Gaines' MAD but before they refined it for Hugh Hefner's Little Annie Fanny, unparallel parodists Kurtzman and Elder ran rampant for themselves when they published these 11 exceptional issues of comic art anarchy. This two-volume hardcover box set has been reproduced from the original art and digitally restored to make everything look even better than when it first came out in 1957. This long-overdue definitive edition of Humbug is an essential slice of satire from the masters of the genre.
Mother Mother – O My (Last Gang) :: And if Lou Reed had formed Blondie, their first unbalanced album would've sounded just like this.
Ross Andru and Mike Esposito – Get Lost! (Hermes Press) :: Andru and Esposito were no Kurtzman and Elder, but they sure gave it their best shot with this short-lived comic book from 1953 that provided some direct competition to MAD—so direct, in fact, that Bill Gaines tried to sue them out of existence. He lost, but by that time the damage had been done. Now see for yourself what got Gaines' goat in this gorgeously restored paperback that collects all three issues.
SATIRICAL PLATTER OF THE WEEK: Stan Freberg – "St. George And The Dragonet" (Capitol) :: Three million copies sold in three weeks in 1953? Hoo-hah, that's one sizzling single!
Be seeing you!
Sat, July 22, 2023 | link
Friday, July 21, 2023
JEFFREY MORGAN'S ROCK 'N' ROLL PHOTOGRAPHS
JEFFREY MORGAN'S ROCK 'N' ROLL PHOTOGRAPHS

While you're visiting, don't forget to view the dozens of essential selections from my vast archive of hundreds of extremely rare and previously unseen rock 'n' roll photographs from the 1970s and 1980s--all of which were taken by myself from my front row center seat at various venerable venues; vintage historical portraits which include the following rock stars caught in their youthful prime:

David Bowie (1976 Station To Station tour) :: Lou Reed (1974 Sally Can't Dance tour) :: Iggy Pop (1977 The Idiot tour) :: Bob Dylan (1978 Street Legaltour) :: George Harrison (1974 Dark Horse tour) :: Paul McCartney (1976 Wings Over America tour) :: Pete Townshend (1976 The Who By Numberstour) :: Johnny Winter (1976 Captured Live! tour) :: Jeff Beck (1975 Blow By Blow tour) :: KISS (1977 Love Gun tour) :: Alice Cooper (1975 Welcome To My Nightmare tour) :: Freddie Mercury (1977 News Of The World tour) :: Amanda Lear (1975 Sweet Revenge tour) :: Rod Stewart (1977 Foot Loose & Fancy Free tour) :: Mick Jagger (1975 It's Only Rock 'n Roll tour) :: New York Dolls (1975 Tokyo Dolls Live tour) :: Keith Richards (1975 It's Only Rock 'n Roll tour) :: Ian Hunter (1989 YUI Orta tour) :: Elton John (1974 Caribou tour) :: Mick Ronson (1989 YUI Orta tour) :: Steven Tyler (1977 Draw The Line tour) :: Sparks (1975 Indiscreet tour) :: James Brown (1986 Gravity tour) :: Miles Davis (1985 You're Under Arrest tour) :: Roger Daltrey (1976 The Who By Numbers tour) :: Bruce Springsteen & Clarence Clemons (1975 Born To Run tour) :: John Entwistle (1976 The Who By Numbers tour) :: Keith Moon (1976 The Who By Numbers tour) :: The Who(1976 The Who By Numbers tour) :: and more!

Ask any dealer and he'll tell you that the best way to get someone hooked on your product is to give them a free sample, so here's just a small taste of what's coming your way when you click on the eleven gallery links to your left: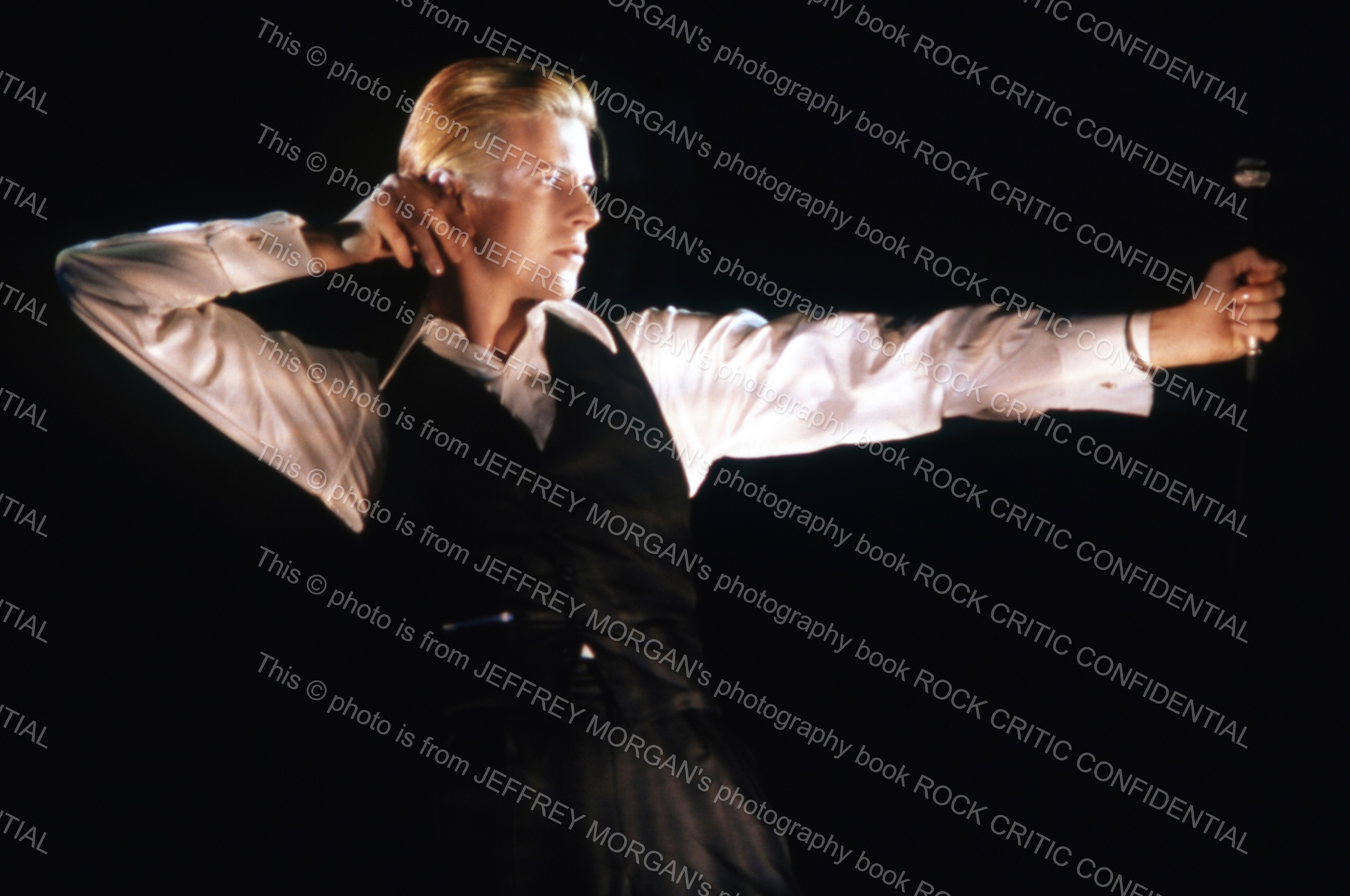 Fri, July 21, 2023 | link